User Menu¶
Reachable via clicking on the avatar in the main navigation, this menu lets you customize some display options.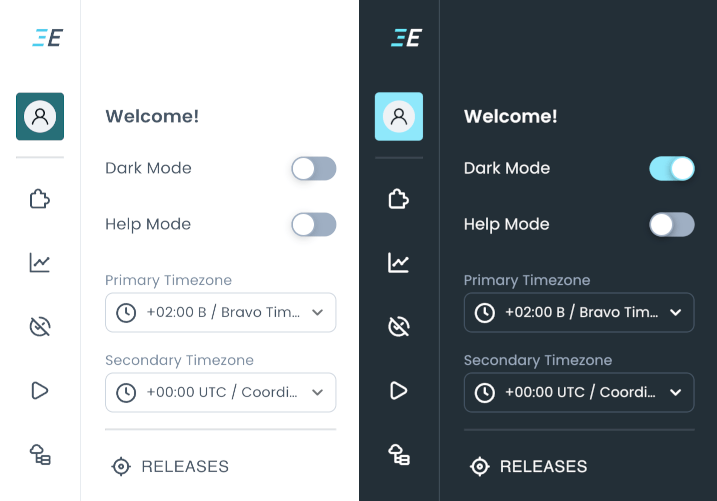 Dark Mode¶
The UI supports light or dark mode. By default, the setting you specified in your browser is chosen. However, you can choose to override that setting.
Help Mode¶
If enabled, different components of the UI will be decorated with markers. Upon activating the markers, tips and explanations relating to that component are shown, and may link to additional documentation.
Timezones¶
You can specify which timezone you want timestamps to be displayed in. Generally, timestamps will be shown as a date in the primary timezone. Hovering over a date then also show it in the secondary timezone.
Releases¶
Check which version of EngFlow the cluster is currently running and view the release's changelog.